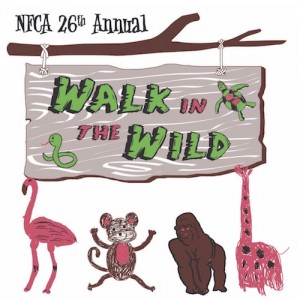 Join us for the 26th Annual Walk in the Wild fundraiser!
Date: Saturday, November 6, 2021
Time: Registration begins at 7:15 a.m. Walk begins at 9:00 a.m. All attendees MUST ENTER THE ZOO BY 8:45 a.m.
Location: Pittsburgh Zoo & PPG Aquarium
Download the donation pledge form to begin fundraising.
Proceeds benefit the Neurofibromatosis Clinics Association (NFCA).