The Neurofibromatosis Clinics Association, Inc. (NFCA) is a regional, non-profit organization dedicated to raising awareness about Neurofibromatosis (NF), a progressive genetic condition, and maximizing quality of life for people with NF and their families by funding clinical services, family programs and research to improve NF treatment and management.
The NFCA is committed to:
Enhancing the delivery of individualized social services to people living with NF and their families.
Promoting academic achievement for a brighter future
Sustaining family programs to meet the emotional and social networking needs of this region's NF community.
Supporting local efforts in NF research.
Increasing public awareness of Neurofibromatosis.
Our vision is a world in which Neurofibromatosis (NF) is no longer an incurable condition.
Recent Posts
2020-10-16 13:23:10
---
2020-05-10 10:53:13
---
2020-05-08 14:48:36
---
Donate to NFCA
Your donation directly supports NF research and helps ensure that the most promising projects are thoroughly funded and explored. View our donation page for all options, use code #885410 for United Way Donor's Choice or donate now using PayPal. Please remember to click "Add special instructions for the seller" to indicate if your donation is honoring someone or for a specific event.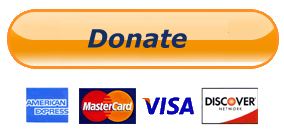 Living With NF?
If you're living with NF or are newly diagnosed visit our resources page for list of helpful links.