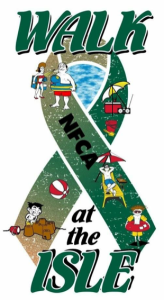 Thanks to everyone who joined us for the 6th Annual "Walk at the Isle" fundraiser! The event took place on June 15, 2019 at Presque Isle State Park and was a big success! You can use this link to view the Facebook photo album of the event.
Check back in early 2020 for details on the 7th Annual Walk at the Isle.
Proceeds benefit the Neurofibromatosis Clinics Association (NFCA).